Show Notes
---
Vaping has been all over the news lately, but if you are raising a young adult vaping has probably been something that they have been exposed to for a lot longer than the recent headlines. Today I am chatting with health educator Christa Timmerman about the basics of vaping, its health concerns and how to talk to you child.
Show Notes and Links
For more information on vaping check out:
https://www.larimerhealth.org/vaping
For resources on how to help you child quit visit:
https://www.larimerhealth.org/youthquit
Does your child want to become a youth advocate? Check out:
https://youthactionforhealth.com
Like Boys Built Better on
https://www.facebook.com/boysbuiltbetter/
or follow us at
https://www.instagram.com/boysbuiltbetter/
Timestamps
•What is an e-cigarette (3:56)
•Why is vaping so interesting to teens? (8:18)
•Vaping rates in boys (10:00)
•What regulations are in place to protect kids? (11:57)
•Health Risks associated with vaping (15:36)
•Recent Headlines (18:11)
•What addiction really means (21:20)
•How can parents prevent vaping (22:13)
•Vaping in the community (24:24)
•What to do if you find vaping products (25:24)
•Does vaping hlep smokers quit? (26:38)
About Boys Built Better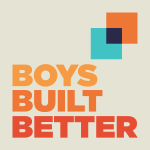 Hi! I'm Jessica.
I'm a mom to three boys, who is trying to figure out how to raise decent humans while staying sane at the same time.
This show started as the resource I needed to raise my own boys. I was constantly researching parent...
About The Host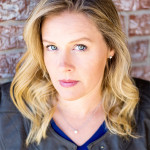 Jessica Crow created "Boys Built Better" as a resource for parents treading the waters of raising the next generation of smart, aware, and kind members of society. With a Master's Degree in Early Childhood Education and years of experience as a parent rai...