Show Notes
---
We kick off our 2021 Featured Artist Series with Denver's own purveyors of "smooth soul butter", Fresh Fruit!
Formed in 2018 by college friends Ronan Dowling, Kyle Loeffler, and Mitchell Gardner, Fresh Fruit! has spent the past two years creating the EP "Independently", which was released on New Year's Day. We talk about creating the album, their musical style and influences, and much more. Plus we get to hear the world premiere of a new track from the EP, "Yellow (Was Yesterday)"!
Connect with Fresh Fruit!:
ColoRadio is a production of Loudspeaker Networks. Hear more great podcasts at https://www.loudspeaker.fm
Support the show: https://www.patreon.com/heyloudspeaker
Follow Loudspeaker:
More Episodes
Getting Black and Blue with FoCo Roller Derby
Oct 9, 2019
•
Season 1,
Episode 6
What is roller derby all about and what makes it special? How do people find the sport and what does it mean to them? On this installment of ColoRadio, host Corbin David Albaugh sits down with Pounder, Huckleberry Spin and Iona Switchblade from...
ColoRadio Spotlight: Wheelchair Sports Camp
Aug 13, 2019
•
Season 1,
Episode 5
As part of our coverage of Bohemian Nights at NewWestFest 2019, host KevKat Martinez had a chance to sit down in our studio with Kalyn Heffernan of Denver's own "biggest smallest band", Wheelchair Sports Camp. We talked about her activism, musical...
About ColoRadio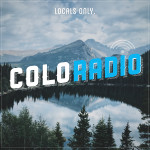 ColoRadio is an exploration of the sights and sounds that make Colorado unique. From exclusive spotlight interviews with local musicians, artists, and creators, to curated playlists that showcase the diverse sound of the Colorado music scene, ColoRadio...