Inspiration through Action and Adversity with Derrick Coleman, Jr., Super Bowl Champion and the First Legally Deaf Offensive Player in the NFL
Show Notes
---
In this episode, our host, Dr. Natalie Phillips, spends time with her friend and mission buddy, Derrick Coleman, Jr, Super Bowl Champion and the first legally deaf offensive player in the NFL. When they first met serving with the Starkey Hearing Foundation in India, they were able to bond over the service of others. Derrick shares his incredible story with his hearing loss and attributes his character to both of his parents, who spent time pushing him to be the best he can be as well as did not treat him differently from either of his siblings who had hearing.
Derrick lives by many mantras thanks to his father constantly teaching him through quotes and making him think. Derrick is an inspiration to many people from football fans to people with hearing loss. "Be better today than you were yesterday, be better tomorrow than you were today." ~ Derrick Coleman, Jr.
Learning from his father and recalling some of the quotes he lived by include:
"Don't get ready, BE. READY"
"No whining, No complaining, No excuses" ~ Derrick Coleman, Sr.
Through his success, Derrick has been able to use his platform to give back to others and has created the Derrick L Coleman Jr No Excuse Foundation, a non-profit organization that aims to empower, unite, and advocate for people of all ages who are deaf or hard of hearing.
For more information about Derrick Coleman Jr, the Derrick L Coleman Jr No Excuse Foundation, and the the clear mask company, Safe N Clear, Inc., please visit:
http://www.DerrickLColeman.com
https://www.NoExcuseFoundation.com
https://www.facebook.com/pages/category/Nonprofit-Organization/Derrick-L-Coleman-Jr-No-Excuse-Foundation-Inc-783782158330783/
www.Linkedin.com/in/derrickcolemanjr
Support us on Patreon!
https://www.patreon.com/nocofm
Hosted by Dr. Natalie Phillips. Produced by Chris Lanphear for NoCo FM.
Hear more great podcasts at https://noco.fm
Follow Natalie:
https://twitter.com/AudioDrPhillips
https://www.facebook.com/Connect4Excellence
https://www.instagram.com/drnataliephillips
Follow NoCo FM:
About Connecting A Better World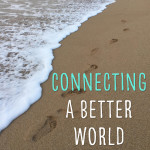 Connecting A Better World takes time to pause life to focus on social good, social entrepreneurship, and social impact. There are enough people tearing each other down and apart in relationships, business, and all over the world. It is time to S...
About The Host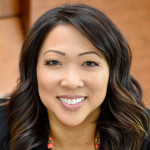 Dr. Natalie Phillips is passionate about building deep relationships and authentic connections to help make a difference in the world together. She is committed to assisting individuals and businesses to become more of who they are and to live out their ...