Empowering Coaches and Athletes to Change the World Through The Gospel
Show Notes
---
The Fellowship of Christian Athletes is touching millions of lives…one heart at a time. Since 1954, FCA has been challenging coaches and athletes on the professional, college, high school, junior high and youth levels to use the powerful platform of sport to reach every coach and every athlete with the transforming power of Jesus Christ. FCA focuses on serving local communities around the globe by engaging, equipping and empowering coaches and athletes to unite, inspire and change the world through the gospel.
We spend time with Miley Ernst, a native of Minnesota, who played NCAA Division II Lacrosse for 3 years at Colorado Mesa University in Grand Junction, Colorado where she received both her Bachelors and Masters degree in Sport Management. Miley is an area representative with the Fellowship of Christian Athletes here in Fort Collins, Colorado. Miley has served with the ministry of FCA as a student leader, intern, character coach, and now as full-time staff.
For more information about the Fellowship of Christian Athletes, please visit:
Link to support Miley and FCA Fort Collins:
https://www.instagram.com/fcafortcollins/
Hosted by Dr. Natalie Phillips. Produced by Chris Lanphear for Loudspeaker.
Hear more great podcasts at https://www.loudspeaker.fm
Follow Natalie:
https://twitter.com/AudioDrPhillips
https://www.facebook.com/drnataliephillips
https://www.facebook.com/Connect4Excellence
https://www.instagram.com/drnataliephillips
https://www.instagram.com/Connect4Excellence
Follow Loudspeaker:
https://twitter.com/heyloudspeaker
https://www.facebook.com/heyloudspeaker
About Connecting A Better World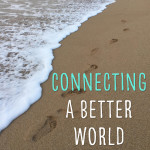 Connecting A Better World takes time to pause life to focus on social good, social entrepreneurship, and social impact. There are enough people tearing each other down and apart in relationships, business, and all over the world. It is time to S...
About The Host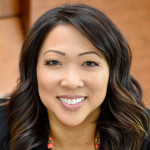 Dr. Natalie Phillips is passionate about building deep relationships and authentic connections to help make a difference in the world together. She is committed to assisting individuals and businesses to become more of who they are and to live out their ...