About Talk N Roll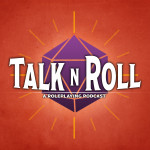 Dungeons. Dragons. Drinks. What could possibly go wrong?
Talk N Roll is a bi-weekly show where four hosts comedically stumble through a game of Dungeons and Dragons® to tell the story of a group of adventurers lost ...
From the blog
The latest happenings from within the Loudspeaker universe.