The Trifecta of Feeling Terrific with Dr. David Burns
Show Notes
---
It's not often in life that we get to meet our heroes. David Burns has professionally been one of mine and during his career, he has helped thousands of people to change their thoughts and improve their lives, literally taking them from good to great and beyond. This episode is the last in a three-part series. This truly is the trifecta of feeling terrific!
In this interview, we get to know this amazing man behind the scenes a little more and learn in depth about his TEAM approach to rapidly transform limiting beliefs into new levels of living your best life!
Part one of our series:
https://www.thesparkpod.com/episodes/014-feeling-good-now-with-dr-david-burns/
Part two:
https://www.thesparkpod.com/episodes/020-on-the-road-to-feeling-great-with-dr-david-burns/
Dr. David Burns:
https://feelinggood.com/
Hosted by Stephanie James. Produced by Chris Lanphear for NoCo FM.
Hear more great podcasts at
https://noco.fm
Follow the show:
https://www.facebook.com/thesparkpod
Follow NoCo FM:
https://twitter.com/nocofm
https://instagram.com/nocofm
https://www.facebook.com/nocofm
This show is supported by its listeners, and by Audible. With over 180,000 titles to choose from, Audible.com allows you to listen to an immense library of books for every taste on your iPhone, Android, Kindle, tablet, or computer. Audible has a special offer for listeners which includes a free audiobook of your choice and a 30-day free trial.
Learn more and get your free audiobook now at
https://noco.fm/audible
.
About The Spark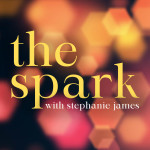 The Spark is a guide to living your best life. Created out of a desire to help people, each week we'll delve into interesting topics in the fields of psychology, health and wellness, motivation, and other concepts to give you tools to help spark new id...
About The Host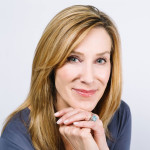 Stephanie James is a psychotherapist, Licensed Clinical Social Worker, and a level II E.M.D.R. trauma specialist with nearly 30 years experience in the mental health field. A graduate of the University of Denver, Stephanie specializes in the treatment of ...