Content Warnings: Mutilation and Gore, Drug Mentions
Chapter Four: Sobering experiences bring Bishop and Delaney together. A chance encounter at the morgue brings them both closer to the truth...
Follow us on Twitter!
https://twitter.com/jointheweird
Join our Discord!
Become a Patron!
https://www.patreon.com/jointheweird
Check out some of the other fantastic shows on Loudspeaker
Episode Two: The Void - Chapter One
Jun 16, 2021
•
Season 1,
Episode 6
EXPLICIT
Content Warning: Vomiting, Body Mutilation, and Gore.Chapter One: As Agents Bishop and Delaney investigate a nearby crime scene, an agent from another governmental agency shows up with an explosive reveal...The "Intended Listening Experience" is only avai...
Explicit
Episode One: Carrion Hill - Chapter Three
May 3, 2021
•
Season 1,
Episode 3
EXPLICIT
Content Warnings: CavesChapter Three: After a night of heavy drinking (for Delaney), Delaney and Bishop decide to explore the old mining site for clues. They both decide to interrogate an acquaintance about some specific things that seem a bit Weird...Fol...
Explicit
About The Weird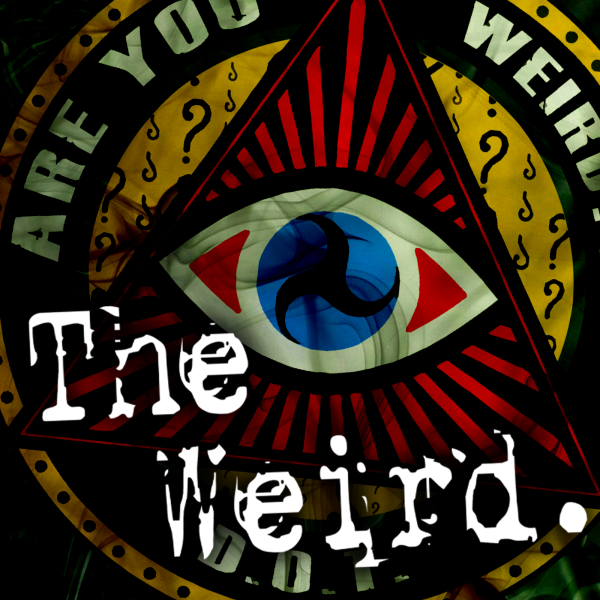 At its core, The Weird is a wildly nerdy show created with wildly nerdy love (they say it's the purest kind) by three queer, nonbinary folks with varying levels of Brain Worms who wanted to show listeners a good time playing a funny, spooky game.

...
From the blog
The latest happenings from within the Loudspeaker universe.